Image of the Journalist in Popular Culture Journal
Co-Founding Editor
Joe Saltzman
Professor
University of Southern California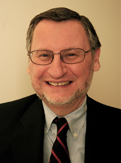 Joe Saltzman, the director and founder of the Image of the Journalist in Popular Culture (IJPC) and the author of Frank Capra and the Image of the Journalist in American Film, is an award-winning journalist and professor of journalism at the Annenberg School for Communication at the University of Southern California.

He received his B.A. in journalism from the University of Southern California and his M.S. from the Columbia University Graduate School of Journalism. After working for several years as a newspaper reporter and editor, Saltzman joined CBS television in Los Angeles in 1964 and for the next ten years produced documentaries, news magazine shows, and daily news shows, winning more than fifty awards, including the Columbia University-duPont broadcast journalism award (the broadcasting equivalent of the Pulitzer Prize), four Emmys, four Golden Mikes, two Edward R. Murrow Awards, a Silver Gavel, and one of the first NAACP Image Awards.

He was among the first broadcast documentarians to produce, write, and report on important social issues, including Black on Black, a ninety-minute program with no written narration on what it is like to be black in urban America in 1967; Rape, a 30-minute 1970 program on the crime, which resulted in changes in California law; The Junior High School, a two-hour program on education in America in 1970; and Why Me? a one-hour program on breast cancer in 1974 that resulted in thousands of lives being saved and advocated changes in the treatment of breast cancer in America. DVD and tape copies of the Saltzman documentaries are now available.

In 1974, Saltzman created the broadcasting sequence in the USC School of Journalism. During his tenure at USC, Saltzman, who has won three teaching awards, was associate dean of USC Annenberg for five years, and has remained an active journalist who has produced medical documentaries, functioned as a senior investigative producer for Entertainment Tonight, and wrote articles, reviews, columns, and opinion pieces for numerous magazines and newspapers. He has been researching the image of the journalist in popular culture for fifteen years and is considered an expert in the field. Saltzman was awarded the 2005 Journalism Alumni Award from the Columbia University Graduate School of Journalism, the Alumni Association's highest alumni honor.