REAL-LIFE JOURNALISTS IN MOVIES AND TELEVISION
1931-2007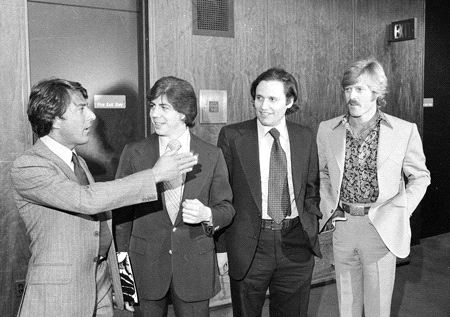 THE 2005 IJPC ASSOCIATES VIDEO
2:13:00 -- 79 clips -- MP4 Files Available on IJPC Hard-Drive
Produced by Joe Saltzman
Edited by Lee Warner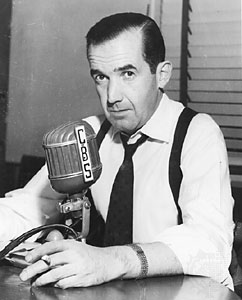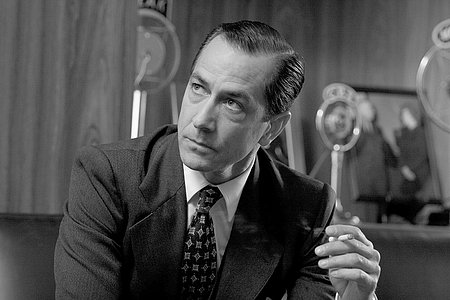 A completely revised 2007 edition, a two-hour-and-13-minute video compilation for IJPC Associates members containing 79 movie and television clips tracing the image of the journalist in films and television from 1931 to 2003 featuring real-life journalists or actors portraying real-life journalists or movies based on the lives of real-life journalists.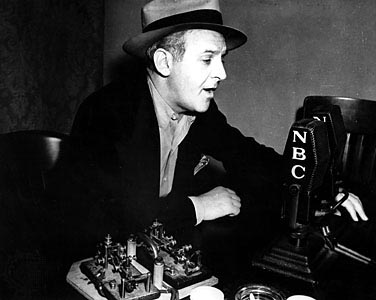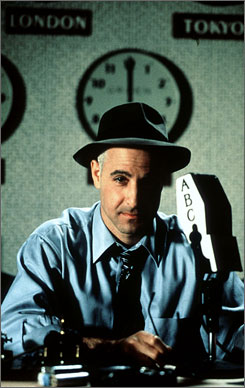 This video has been re-edited and reformatted to make it more useful in the classroom. It is now divided into:

• Foreign and War Correspondents and Foreign Journalists
• Investigative Journalists
• Woodstein – Bob Woodward and Carl Bernstein
• Edward R. Murrow
• Walter Winchell
• Hedda Hopper, Louella Parsons, William Randolph Hearst, Ambrose Bierce, Joseph Pulitzer
• Crime and Courtroom Reporters
• Political Reporters
• Sports Journalists
• Science Fiction and Real-Life Journalists
• Magazine and Newspaper Journalists
• Radio and Television Journalists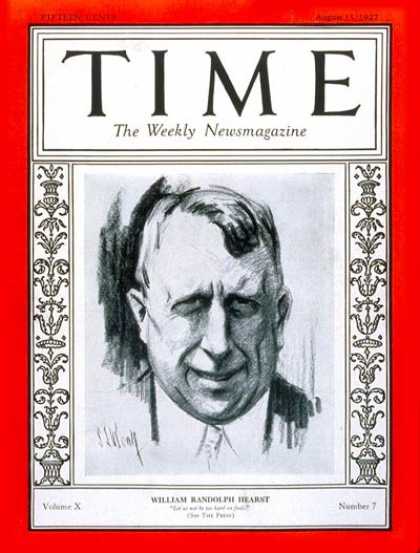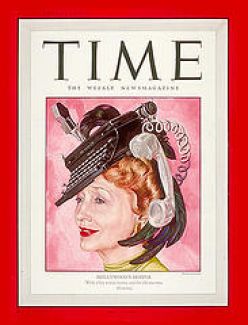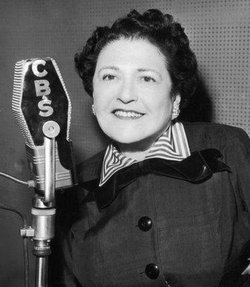 This video can be used in a variety of ways. It is the perfect introduction to any communications class on the image of the journalist in popular culture. It could be used in any class on media, communication studies or any class discussing the role of the journalist in film or the image of women in film and television.
The premium DVD is for personal use only and is available only to IJPC Associates. It is not available anywhere else.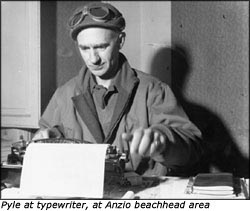 The video includes the following clips:
FOREIGN and WAR CORRESPONDENTS AND FOREIGN JOURNALISTS
A DISPATCH FROM REUTERS (1940) with Edward G. Robinson as Julius Reuter.
STANLEY AND LIVINGSTONE (1939) with Spencer Tracy as Henry M. Stanley,
New York Herald Correspondent and Henry Hull as James Gordon Bennett, Jr., editor of the New York Herald.
REDS (1981) with Diane Keaton as Louise Bryant, Freelance Journalist and Warren Beatty as
John Reed, Freelance Journalist
AND STARRING PANCHO VILLA AS HIMSELF (2003) with Matt Dady as John Reed, Journalist.
ERNIE PYLE'S STORY OF G.I. JOE (aka WAR CORRESPONDENT) (1945) with Burgess Meredith as Ernie Pyle, Scripps Howard Correspondent and Clete Roberts of the Blue Network.
M*A*S*H – THE INTERVIEW (1977) with Clete Roberts interviewing the MASH Unit.
M*A*S*H – OUR FINEST HOURS (1978) with Clete Roberts interviewing the MASH Unit.
LOVE IS FOREVER (1983) with Michael Landon as John Everingham, Australian Photojournalist
LAST PLANE OUT (1983) with Jan Michael Vincent as Jack Cox, Dallas Reporter
THE KILLING FIELDS (1984) with Sam Waterston as Sydney Schanberg, New York Times Correspondent and Dr. Haing S. Ngor as Dith Pran, Cambodian Assistant
ELENI (1985) with John Malkovich as Nicholas Gage, New York Times Correspondent
MARGARET BOURKE-WHITE (1989) with Farrah Fawcett as Margaret Bourke-White,
Photojournalist
LIVE FROM BAGHDAD (2003) with Michael Keaton as Robert Wiener, CNN News Producer and Helena Bonham Carter as Ingrid Formanek, CNN News
A WORLD APART (1988) with Barbara Hershey as Diane Roth, Journalist (Ruth First)
CRY FREEDOM (1988) with Kevin Kline as Donald Woods, Daily Dispatch Editor, South
Africa
THE INFILTRATOR (1995) with Oliver Platt as Yaron Svoray, Freelance Journalist
INVESTIGATIVE JOURNALISTS
CALL NORTHSIDE 777 (1948) with James Stewart as P.G. McNeal, Chicago Times Reporter and Lee J. Cobb as Brian Kelly, editor of the Chicago Times.
THE CAPTIVE CITY (1952) with John Forsythe as James T. Austin, Kennington Journal
Editor
BLACK LIKE ME (1964) with James Whitmore as John Howard Griffin, Magazine Journalist
HEAT WAVE (1990) with Blair Underwood as Bob Richardson, Los Angeles Times Reporter
and David Strathorn as Bill Thomas, Los Angeles Times Editor
THE INSIDER (1999) with Al Pacino as Lowell Bergman, "60 Minutes" Producer (Al Pacino), Philip Baker Hall as Don Hewitt, "60 Minutes" Executive Producer-Creator and Christopher Plummer as Mike Wallace, "60 Minutes" Correspondent
THE THIN BLUE LIE (2000) with Rob Morrow as Jonathan Neumann, Philadelphia Examiner Reporter and Randy Quaid as Phil Chadway, Philadelphia Examiner Reporter
VERONICA GUERIN (2003) with Cate Blanchett as Veronica Guerin, London Sunday
Independent Reporter
WOODSTEIN – BOB WOODWARD AND CARL BERNSTEIN
ALL THE PRESIDENT'S MEN (1976) with Dustin Hoffman as Carl Bernstein, Washington
Post Reporter, Robert Redford as Robert Woodward, Washington Post Reporter and Jason Robards as Ben Bradlee, Washington Post Editor
HEARTBURN (1986) with Jack Nicholson as Mark Foreman, Columnist (based on Washington Post Reporter Carl Bernstein)
WIRED (1989) with J.T. Walsh as Bob Woodward, Author of Wired
EDWARD R. MURROW
MURROW (1986) with Daniel J. Travanti as CBS Newsman Edward R. Murrow, Edward
Herrmann as CBS Producer Fred Friendly, and Dabney Coleman as CBS Chairman William Paley
Good Night, and Good Luck (2005) with David Strathairn as Edward R. Murrow, George
Clooney as CBS Producer Fred Friendly, and Frank Langella as CBS Chairman William Paley.
WALTER WINCHELL
LOVE AND HISSES (1937) with Walter Winchell, Gossip Columnist
WINCHELL (1998) with Stanley Tucci as Walter Winchell, Gossip Columnist
HEDDA HOPPER, LOUELLA PARSONS, WILLIAM RANDOLPH HEARST, AMBROSE BIERCE, JOSEPH PULITZER
MALICE IN WONDERLAND (1985) with Jane Alexander as Hedda Hopper, Gossip
Columnist and Elizabeth Taylor as Louella Parsons, Gossip Columnist
RKO 281 (1999) with Fiona Shaw as Hedda Hopper, Gossip Columnist and Brenda Blethyn as Louella Parsons, Gossip Columnist
WITHOUT RESERVATIONS (1946) with Louella Parsons, Gossip Columnist
HOLLYWOOD HOTEL (1938) with Louella Parsons, Gossip Columnist
THE CAT'S MEOW (2002) with Jennifer Tilly as Louella Parsons, Gossip Columnist and
Edward Hermann as William Randolph Hearst, Publisher
RKO 281 (1999) with Brenda Blethyn as Louella Parsons, Gossip Columnist and James
Cromwell as William Randolph Hearst, Publisher
CITIZEN KANE (1941) with Orson Welles as Charles Foster Kane, New York Inquirer
Publisher (Based on William Randolph Hearst)
ROUGH RIDERS (1997) with George Hamilton as William Randolph Hearst, Publisher
HEARST AND DAVIES AFFAIR (1985) with Robert Mitchum as William Randolph Hearst,
Publisher
CITIZEN CATES: MENTORS (2004) with Michael Moriarty as William Randolph Hearst,
Publisher
OLD GRINGO (1989) with Gregory Peck as Ambrose Bierce, Hearst Correspondent
NEWSIES (1992) with Robert Duvall as Joseph Pulitzer, New York World Editor-Publisher
CRIME AND COURTROOM REPORTERS
AL CAPONE (1959) with Martin Balsam as Mack Keely, Chicago Reporter based on real-life
journalist Jake Lingle.
INHERIT THE WIND (1960) with Gene Kelly as E.K. Hornbeck, The Baltimore Herald based on real-life journalist H.L. Mencken.
INHERIT THE WIND (1999) with Beau Bridges as E.K. Hornbeck, The Baltimore Herald
(H.L. Mencken)
I WANT TO LIVE! (1958) with George Putnam, KTTV Reporter-Newscaster and Simon
Oakland as Edward Montgomery, San Francisco Examiner Reporter
CRY TERROR (1958) with NBC Correspondents Chet Huntley and Roy Neal.
ATTICA (1980) with George Grizzard as Tom Wicker, Author, New York Times Writer
THE CORPSE HAD A FAMILIAR FACE (1994) with Elizabeth Montgomery as Edna
Buchanan, Miami Tribune Crime Reporter
INDICTMENT: THE McMARTIN TRIAL (1995) with Mark Blum as Wayne Satz, KABC- TV Reporter, Los Angeles and Jerry Dunphy, KABC-TV Anchor, Los Angeles
POLITICAL REPORTERS
BEST MAN (1964) with CBS Newsmen Bill Stout and Howard K. Smith
WHERE THE BUFFALO ROAM (1980) with Bill Murray as Hunter S. Thompson, Gonzo
Journalist
FEAR AND LOATHING IN LAS VEGAS (1998) with Johnny Depp as Raoul Duke (Hunter S. Thompson), Gonzo Journalist
COUNT DOWN TO LOOKING GLASS (1984) with CBS Commentator Eric Sevareid
SPORTS JOURNALISTS
MADISON SQUARE GARDEN (1962) with Damon Runyon, Jack Lait, Grantland Rice, Ed W. Smith, Westbrook Pegler, Paul Gallico, Sportswriters.
BANANAS (1971) with Sports Journalist Roger Grimsby and ABC TV Sports Journalist
Howard Cosell.
FEVER PITCH (1985) with Gordon Jones and Allan Malamud, Los Angeles Herald Examiner
Sports Columnists
EIGHT MEN OUT (1988) with John Sayles as Ring Lardner, Sportswriter and Studs Terkel as Hugh Fullerton, Sportswriter
COBB (1994) with Robert Wuhl as Al Stump, Freelance Sportswriter and Allan Malamud, Doug Krikorian, Sportswriters.
SCIENCE FICTION AND REAL-LIFE JOURNALISTS
THE DAY THE EARTH STOOD STILL (1951) with Radio Newsmen Elmer Davis, H.V.
Kaltenborn and Drew Pearson in Washington D.C.
WAR OF THE COLOSSAL BEAST (1958) with KTLA Newsman Stan Chambers in Los
Angeles.
VOLCANO (1997) with an array of local television news reporters including
MAGAZINE AND NEWSPAPER JOURNALISTS
ANATOMY OF AN ILLNESS (1984) with Edward Asner as Norman Cousins, Saturday
Review Editor and David Ogden Stiers as Cleveland Amory, Saturday Review Critic-Commentator
HER LIFE AS A MAN (1984) with Robin Douglas as Carly Perkins (Carl Parsons), Sports Life Writer-Reporter (Based on Carol Lynn Mithers in the Village Voice)
A BUNNY'S TALE (1985) with Kirstie Alley as Gloria Steinem, Freelance Magazine Writer
SEX AND THE CITY (1998-2004) with Sarah Jessica Parker as Carrie Bradshaw, Columnist
TAKE MY ADVICE (1999) with Advice Columnists Dear Abby and Ann Landers (both played by Wendie Malick) in real life twin sisters.

ALMOST FAMOUS (2000) with Patrick Fugit as William Miller, Freelance Rock Writer
(Based on Rolling Stone Rock Writer-Critic Cameron Crowe) and Seymour Hoffman as Lester Bangs, Rock Critic-Writer
ADAPTATION (2002) with Meryl Streep as Susan Orlean, New Yorker Magazine Writer
SHATTERED GLASS (2003) with Hayden Christensen as Stephen Glass, New Republic
Writer and Peter Sarsgaard as Chuck Lane, New Republic Editor
RADIO AND TELEVISION JOURNALISTS
MR. SMITH GOES TO WASHINGTON (1939) with H.V. Kaltenborn in the U.S. Senate
THE HINDENBURG (1975) with Radio Newsman Herbert Morrison, WLS, Chicago reporting the crash of the German dirigible.
MEET JOHN DOE (1941) with Radio Newsmen of NBC, Knox Manning of CBS, John B.
Hughes of the Mutual Network.
GLOBAL AFFAIR (1964) with TV Journalist Hugh Downs
WEAPONS OF MASS DISTRACTION (1997) with TV Newsman Sandy Vanocer hosting 60 Minutes.
FIRST YOU CRY (1978) with Mary Tyler Moore as Betty Rollins, NBC News Correspondent
MURPHY BROWN (1988-1998) with Irving R. Levine, NBC News, Walter Cronkite, CBS
News, Mike Wallace, CBS Correspondent, Steve Croft, CBS Correspondent, Leslie Stahl, CBS Correspondent, Ed Bradley, CBS Correspondent, Charles Kuralt, CBS Correspondent, Linda Ellerbee, TV Journalist, Morley Safer, CBS Correspondent. Murphy Brown with CBS Newswoman Connie Chung.
ALMOST GOLDEN: THE JESSICA SAVITCH STORY (1995) with Sela Ward as Jessica Savitch, NBC News Correspondent-Anchor
UP CLOSE & PERSONAL (1996) with Michelle Pfeiffer as Sally (Tally) Atwater (Jessica
Savitch), TV Anchor-Correspondent